IVF
Get started on your journey to parenthood with IVF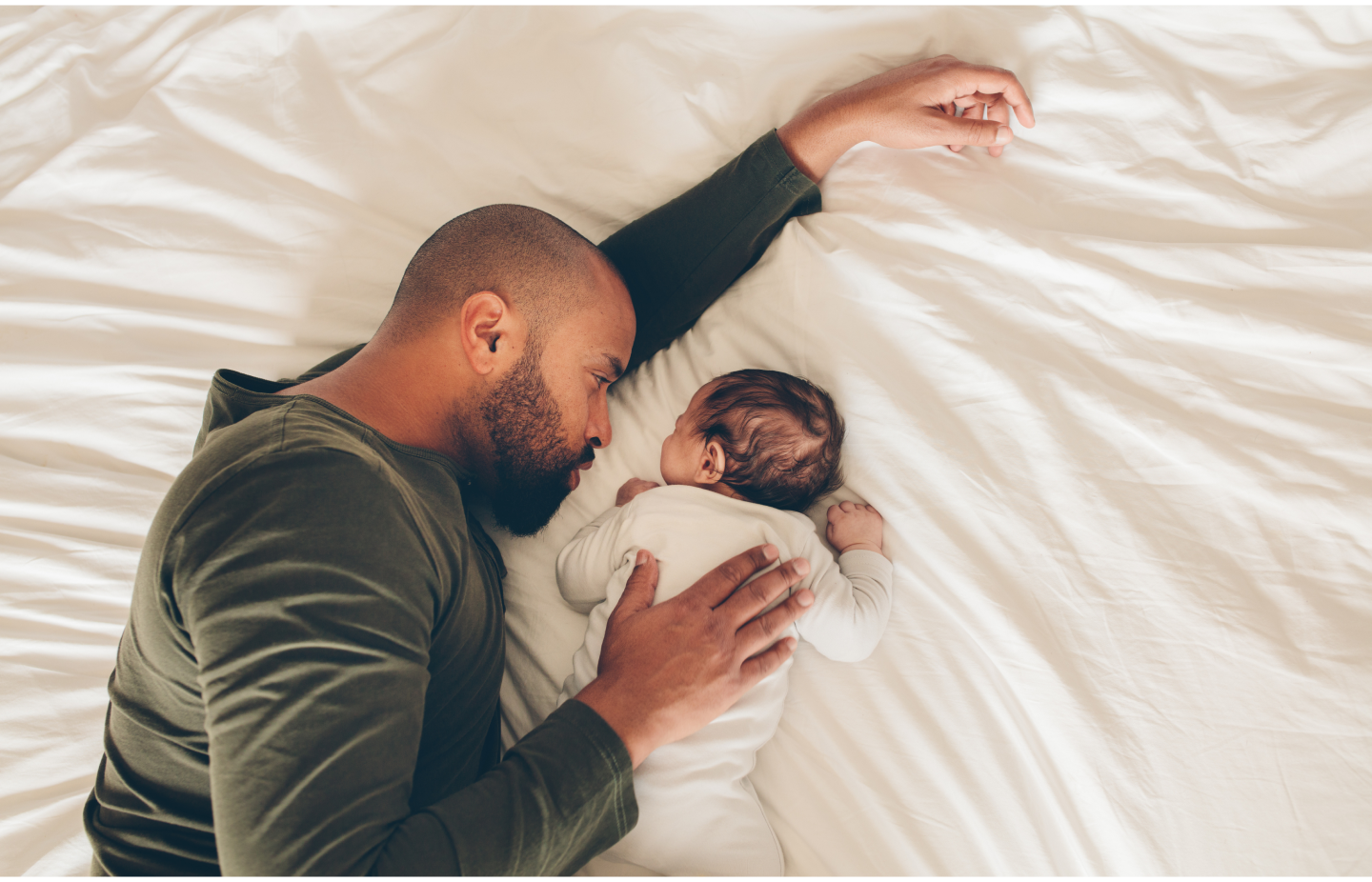 In-Vitro Fertilisation (IVF) is one of the many fertility treatments available here at Gateshead Fertility which helps overcome the barriers you may encounter when trying to conceive a baby. The IVF process involves collecting eggs from the ovaries, before fertilising with partner or donor sperm in our lab to create embryos. The embryos develop and are then returned to your womb with the utmost care & hope that they will grow and develop into a pregnancy. IVF may be considered an option for those who experience a variety of conditions such as blocked fallopian tubes, unexplained infertility, mild sperm problems, and issues with ovulation.
What happens during ovary stimulation?
To improve the chance of a successful outcome, we stimulate your ovaries to increase the number of eggs available. This is achieved by taking a combination of fertility drugs, most of which are given by injection.

Our experienced nursing team will train and support you or your partner to be able to administer these injections in the comfort of your own home. At Gateshead Fertility we take pride in offering treatment plans that are tailored to you. We have a number of stimulation regimes that may be recommended depending on your circumstances.

Preparing your ovaries takes between 5-8 weeks, and during this time a clinician will monitor your progress with ultrasound scans. This allows us to adjust the dose of the drug to optimise your response, as well as provide you with information on your progress. Typically, 3-4 scans are required at this time.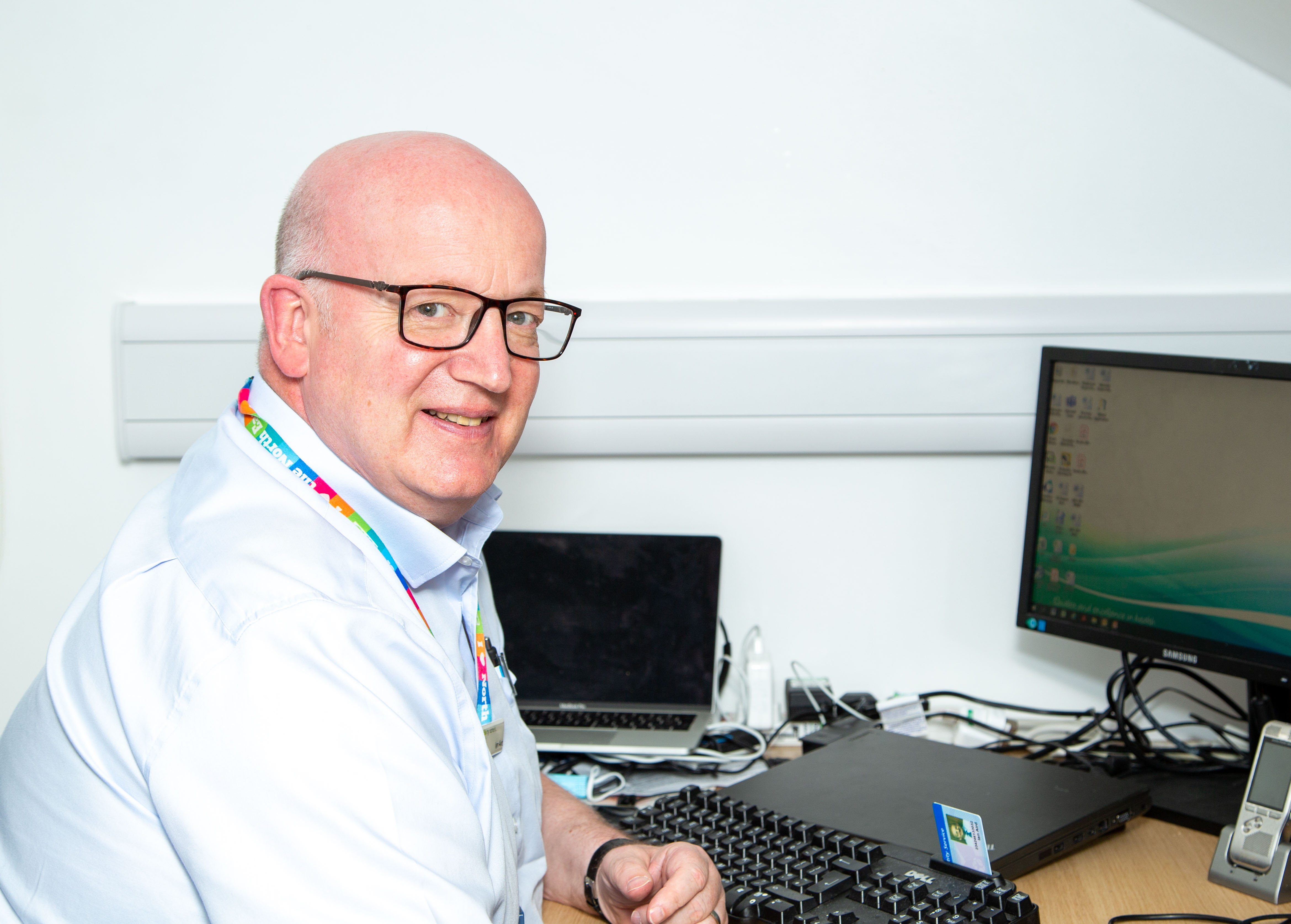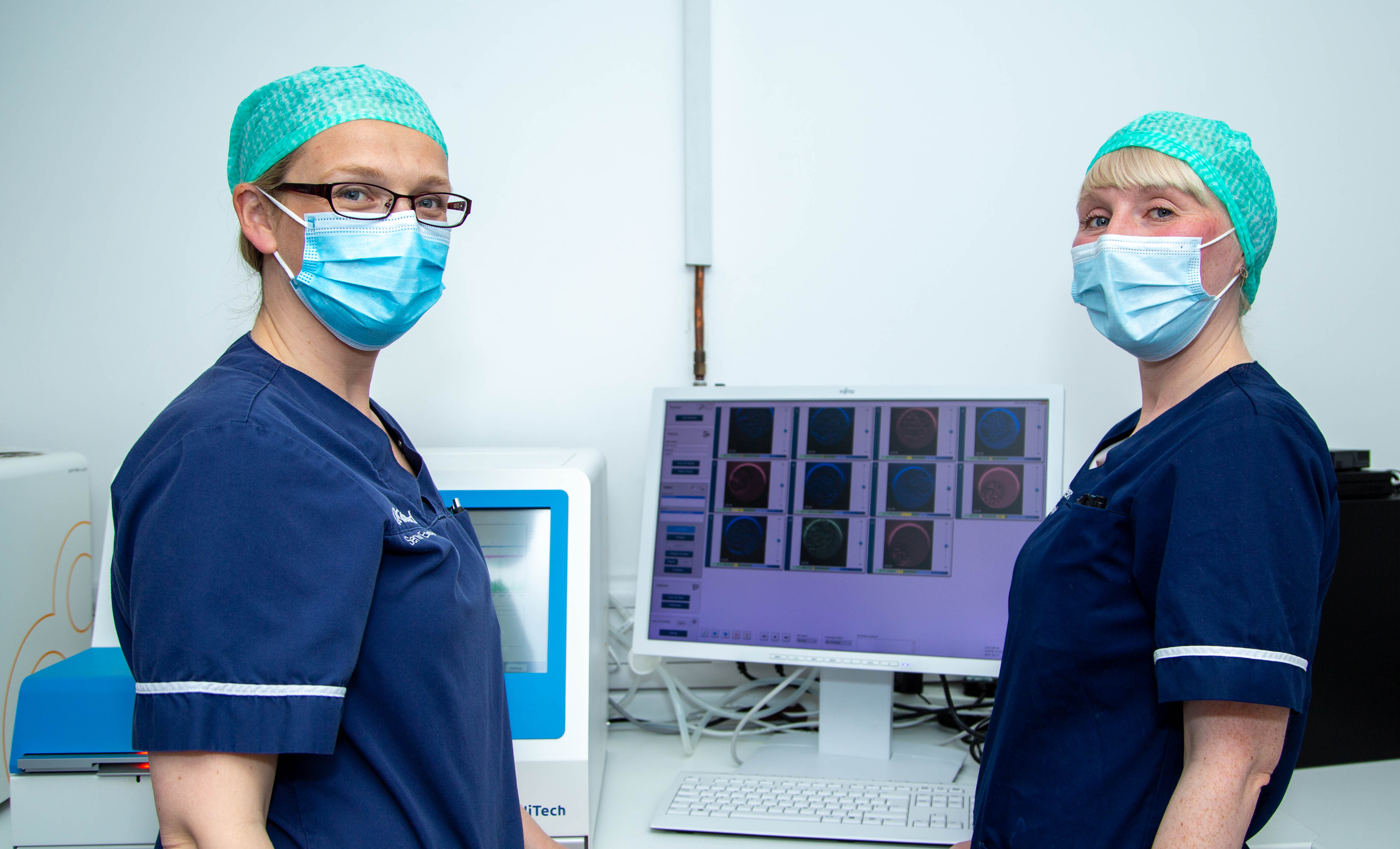 In-Vitro Fertilisation
Your Guide
At Gateshead Fertility, we're with you every step of the way.
Getting Started
If you are an NHS patient, you can ask your GP to refer you to us. Once we have received your referral we'll be in touch to arrange your first consultation. If you are personally funding your fertility treatment or coming to us directly, please telephone our friendly administrative team.
Preparing For IVF
During an IVF cycle, to improve the chance of a successful outcome, we stimulate your ovaries to increase the number of eggs available. This is achieved by taking a combination of fertility drugs, most of which are given by injection. We'll train and support you or your partner to administer these injections in the comfort of your own home.
Scans and Progress Monitoring
Preparing your ovaries takes between 5-8 weeks, during this time a Fertility Consultant will be monitoring your progress with ultrasound scans. Typically, 3-4 scans are required at this time. Once sufficient follicles have reached the required size, then you will receive an invitation to be scheduled for your egg collection procedure.
Retrieving Your Eggs
During this 20 minute treatment, a nurse will administer a sedative to keep you comfortable before an experienced clinician uses a fine needle to drain each follicle and the resulting fluid is examined. Any eggs collected are then safely stored in the incubator. You will be closely monitored for one to two hours in our recovery area, before going home.
Retrieving The Sperm
On the same day, we will invite the male partner to produce a semen sample in our private, dedicated room. Alternatively, if frozen sperm is to be used (either from a partner or donor), this will be thawed shortly after the egg collection. Our skilled embryology team will carefully prepare the sample to isolate the healthiest sperm.
Fertilising Your Eggs
The embryologists combine the eggs with the prepared sperm before incubating overnight to allow fertilisation to take place. The following morning, we will carefully check the eggs for signs of fertilisation. All fertilised eggs will now be called embryos. Afterwards, we will get in touch to discuss your progress.
Monitoring Your Embryos
We'll keep your embryos under continual observation for up to 5 days in the EmbryoScope incubator before our embryologists carefully select those with the best potential to create a pregnancy. The embryologists will use their vast experience in combination with the EmbryoScope footage to select the healthiest embryo for transfer. If you have any remaining good-quality embryos, these can be frozen for future use.
Transferring Embryos
3-5 days after egg collection, the embryo transfer will be carried out by a clinician under ultrasound guidance with no sedation required. The embryo(s) is loaded into a fine catheter which your clinician will pass through the cervix, placing the embryo within the womb. There is no need to rest after this procedure.
The Two Week Wait
To keep the womb lining healthy and receptive to an embryo, you will be prescribed a hormone called progesterone in the form of a pessary or injection. Our experienced nursing team will reach out to you during the difficult two-week wait to offer support and advice. Approximately 2 weeks after embryo transfer we will carry out a blood pregnancy test for you.
Learning Outcomes and Next Steps
If your test is positive, we will arrange a pregnancy scan for you 2 weeks later. A reassuring second scan is performed after another 2 weeks before we discharge you into antenatal care. If the test shows that the treatment, unfortunately, hasn't worked, you will be invited to a follow-up appointment with one of our fertility specialists.
What happens during egg collection?
Once sufficient follicles have reached the required size, then you will be scheduled for your egg collection procedure. Many women are understandably anxious about this part of treatment, but the egg collection process is relatively straightforward, lasting only 10 to 20 minutes. Our nurses who will have become familiar faces by this stage will administer a mixture of sedatives and painkillers to keep you comfortable during the procedure.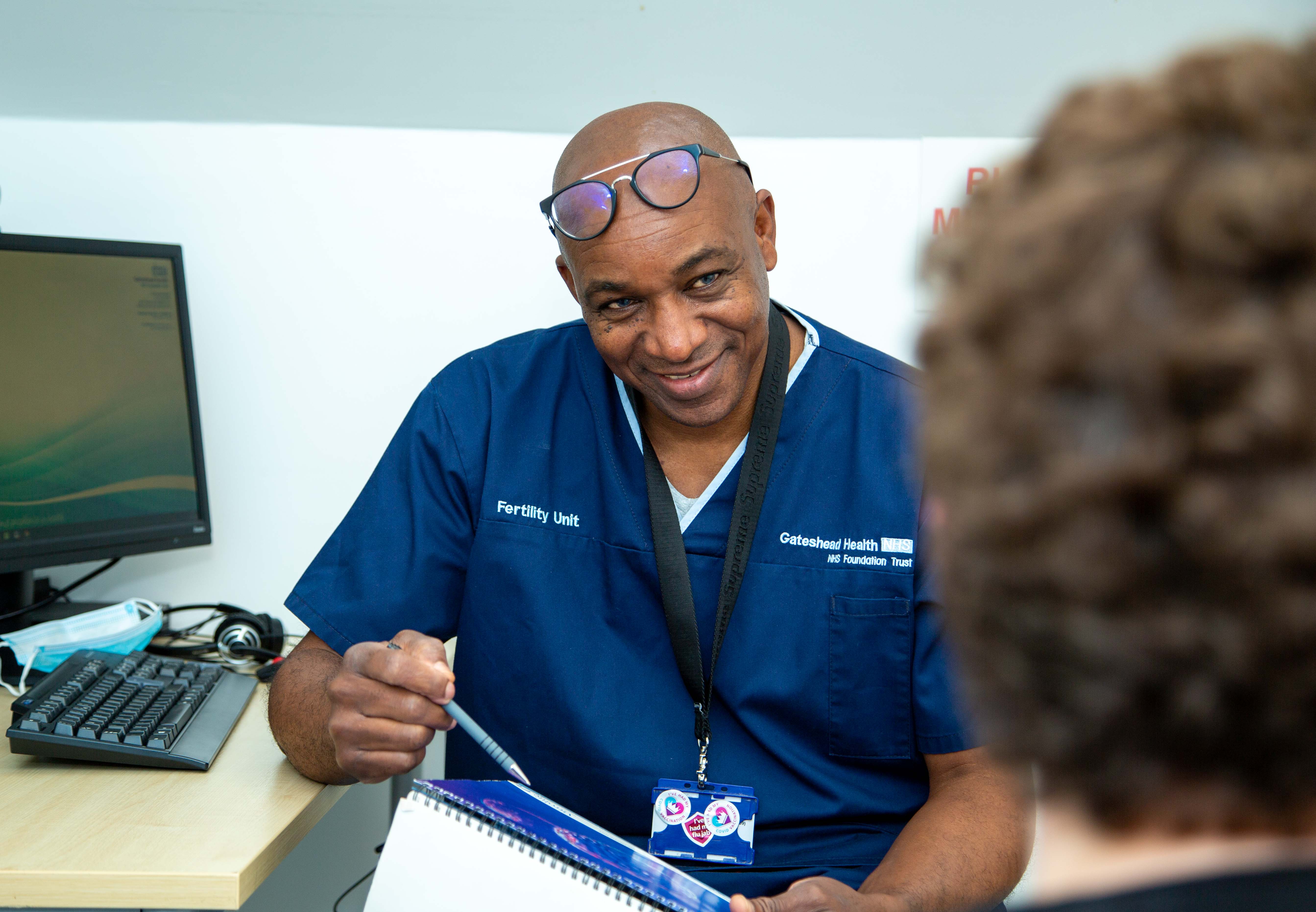 In-Vitro Fertilisation
What is standard IVF?
Standard In-vitro fertilisation takes place within the embryology laboratory following an egg collection. The embryologist will carefully combine the eggs and sperm within an environment designed to mimic the conditions of the womb. Fertilisation is allowed to take place naturally, with minimal intervention from the laboratory. Once the Embryologist has identified those eggs which have fertilised and become embryos, they will be moved into our EmbryoScope time-lapse incubator to be monitored for 3-5 days.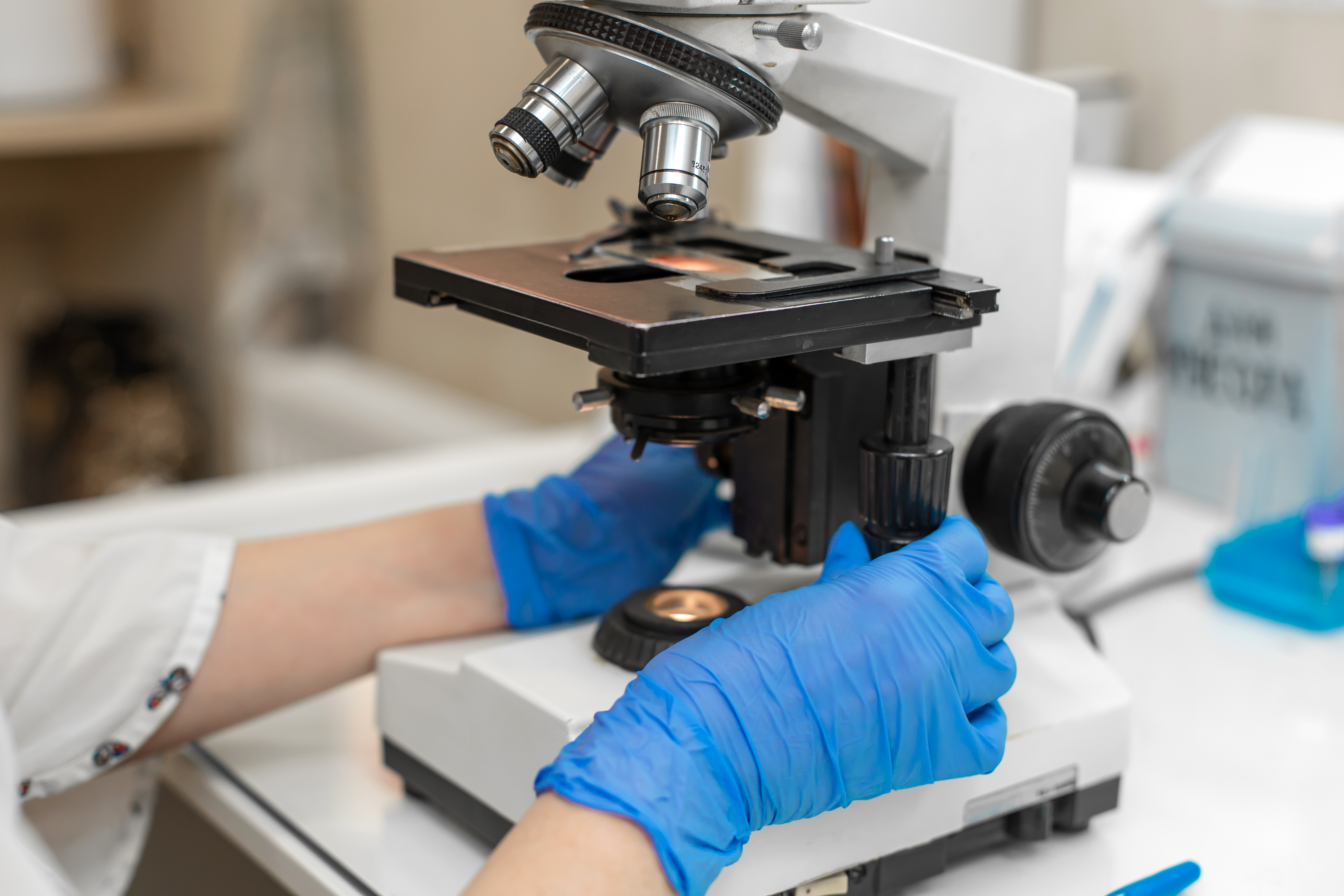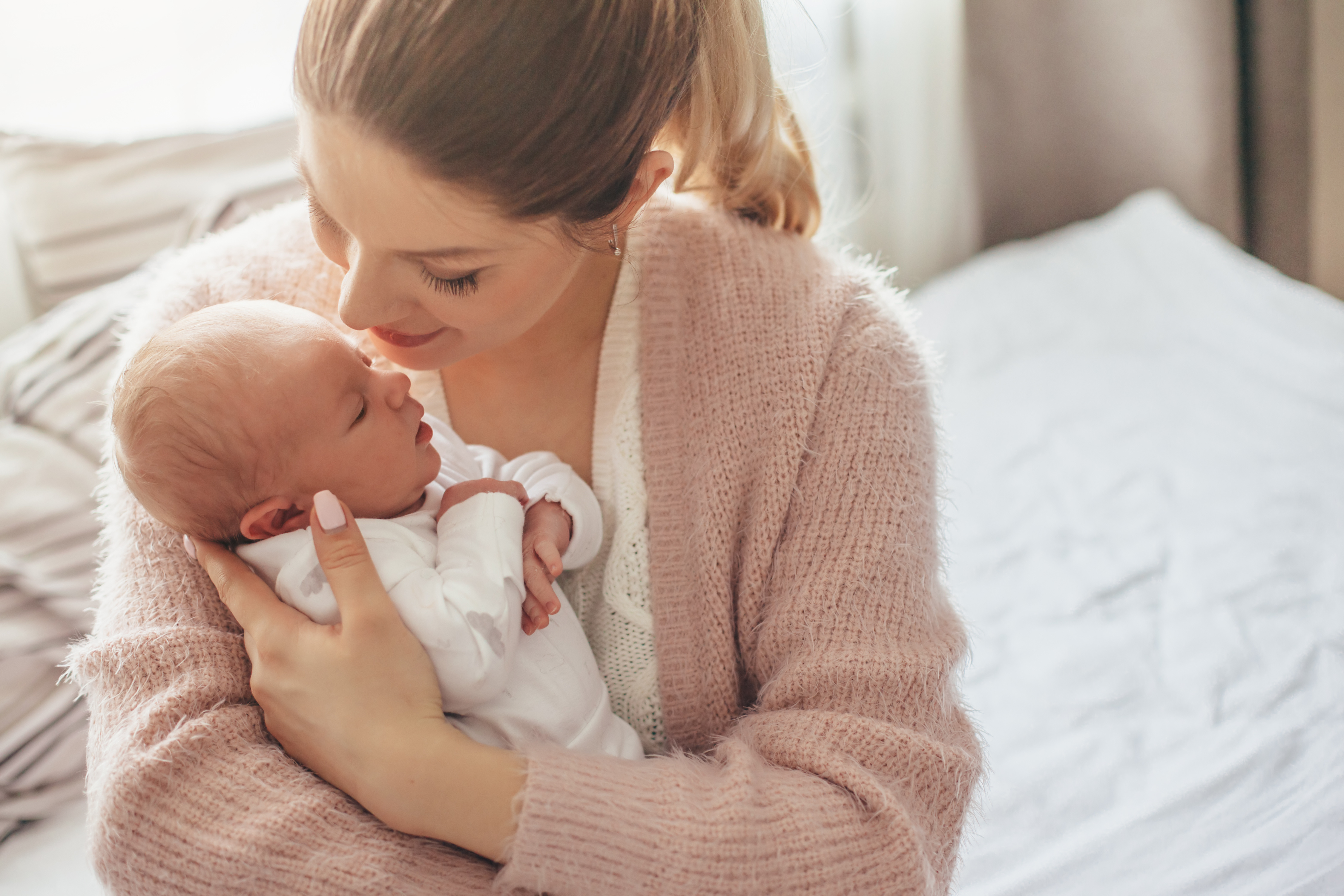 In-Vitro Fertilisation
What are my chances of success with IVF?
The success rate of IVF is different for everyone —it can depend on age as well as the cause of infertility if known. Throughout your journey, we will be there to support and advise you on your chances of success. 

It is more common for younger women to achieve a successful pregnancy, and we, therefore, would not normally recommend IVF treatment for women over the age of 42, with the chances of a successful pregnancy thought to be too low.

Between 2016 and 2018 the percentage of IVF treatments that resulted in a live birth was:


35% for women under 35
26% for women aged 35-37
13% for women aged 38-39
13% for women aged over 40

1:1 care
Dedicated to delivering the utmost care on your journey to becoming a parent, we support you every step of the way on a one-to-one basis.
treatment plan
Our personalised treatment plans are tailored to your unique needs ensuring that you have every opportunity to help you grow your family.
success rates
Making sure you have the best experience with us is our priority. Our high success rates are a result of providing our patients with experienced support, skilled teams, and devoted care.
How do the costs work?
Most of our treatments are broken down into three stages and can range in costs.

- Initial consultation

- Treatments
- Prescribed medication

Independent counselling is included in the costs for all treatments. This is up to 6 sessions; further sessions may have to be on a self-funded basis. This will be discussed with you individually. Your individual drug costs will also be discussed with you at your appointment.

If you would like to find out how much IVF treatments will cost you, please get in touch.

All cycles must be paid for in full prior to commencement of treatment. Appointments not cancelled within 24 hours will incur a £50 charge.

Prices starting from £4432, exc. prescribed drugs.
Understanding treatment costs will help you to plan ahead.
Find Out More
FAQ's
The expected waiting time is usually within 4 months after your initial referral. Due to Covid-19, many fertility clinics waiting times have been extended — at Gateshead you can currently expect to wait around 5 to 6 months.
We are pleased to say that EmbryoScope time lapse imaging technology is available to all our patients as standard. During your Pre-embryo transfer consultation with our experienced Embryologists, your embryo quality will be explained in depth using the EmbryoScope images.
IVF is very individual and each person can respond differently and require different treatment protocols. An IVF cycle can take anything from 4 weeks up to 9 weeks.
We have a small team of clinicians here at Gateshead. We will try our best to accommodate special requests but unfortunately we cannot guarantee that you can see the same doctor at each appointment.
You can watch the helpful videos linked below to remind you how to take your stimulation medication. Please refer to your treatment schedule given to you by the clinic to find out which drug regime you require.
If you're using Ovaleap, if you're using Meriofert, or if you're using Lubion
Yes, you can still have intercourse throughout treatment however we do advise you to use barrier protection throughout.
These drugs are given as either a nasal spray or an injection and aim to switch off the fertility hormones produced by the body. The most common side effects therefore resemble symptoms of the menopause, such as hot flushes and mood swings. Depending on where in your cycle that you start the drug, you may have a period — this is normal.
Once you have provided consent for your chosen treatment, an invoice is generated from our finance team. This will arrive with you in the post and will provide detailed information on how you can make payment. Please note that your invoice must be paid before you start your treatment.
All new patients will require an initial consultation with one of our fertility consultants, currently charged at £259.  At this appointment the Consultant will take a full medical history and discuss relevant screening tests and investigations.


You will have the opportunity to ask questions about the treatment that is recommended for you and you will be given an indication of the associated costs. 


If you decide to undergo treatment with us, a detailed costed treatment plan will be drawn up according to your own individual needs and requirements.  This plan will be an estimate of the cost of the main elements of your treatment and will help you to plan and prepare.   
At Gateshead Fertility we work hard to ensure that pricing is transparent and patients are fully informed of the costs of treatment from the outset.

The cost of an IVF treatment cycle is £4,432 and includes the following:


– All blood tests 
– Sperm test (if partner sperm is being used) 
– Pre-treatment appointment with a fertility consultant 
– Ultrasound monitoring 
– Egg collection with nurse sedation 
– Embryology and Andrology services, including blastocyst culture, EmbryoGlue, and EmbryoScope time-lapse imaging 
– Embryo transfer under ultrasound guidance 
– Pregnancy scans 
– Follow-up appointments
– Counselling 
– HFEA Fee 

The cost of the following is NOT included: 


– Medication: this can vary according to your needs, but you can expect the cost to be between £500 and £1200. 
– Embryo or sperm freezing and storage 
– Endometrial scratch (if recommended)