SM
Involving both parents in the journey to parenthood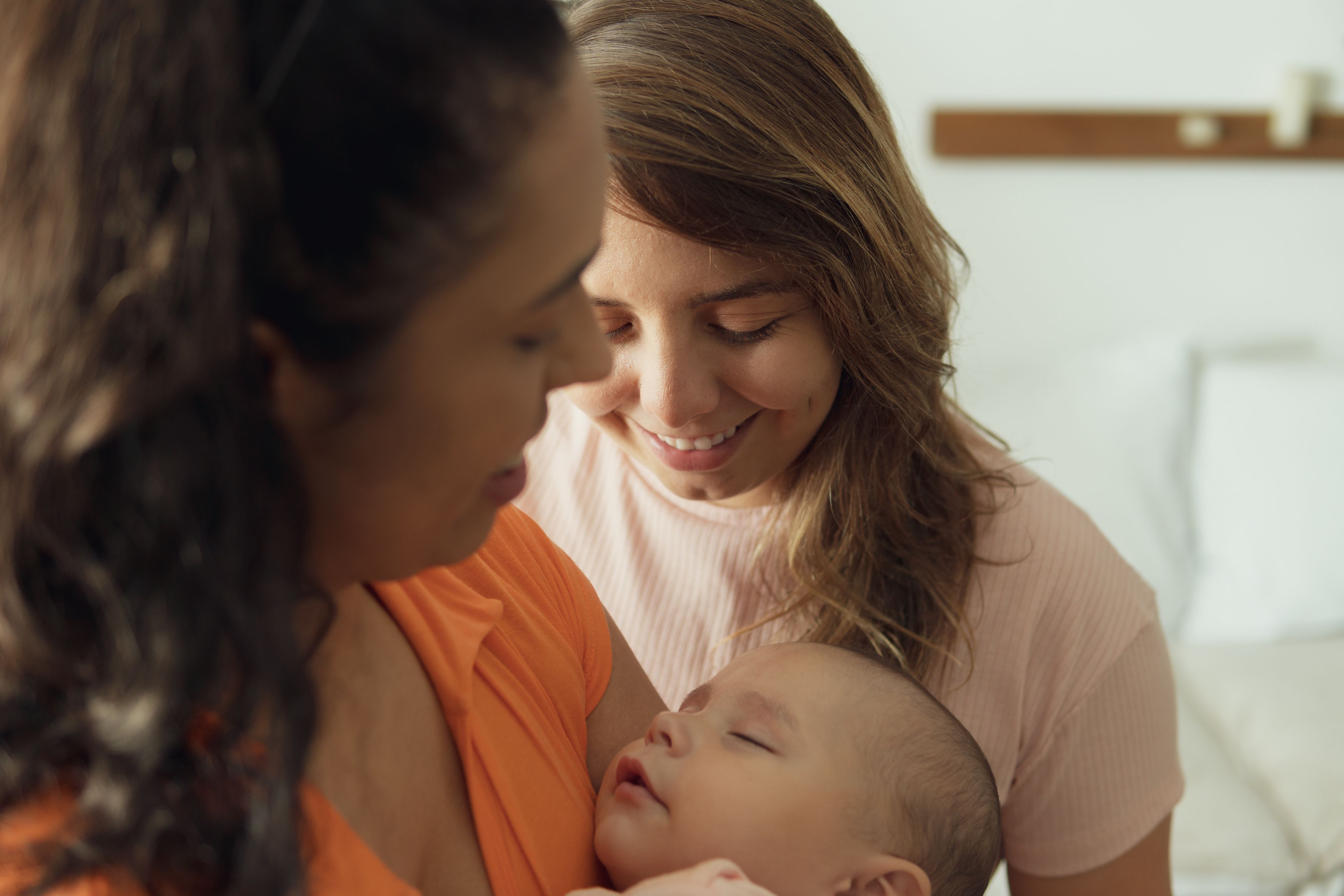 Starting a family is an exciting journey for everyone. If you are in a female same-sex couple, we can offer a way for both partners to be physically involved in the creation of your family. If both female partners are interested in participating in the birth of their child, where one provides the eggs and the other carries the baby, then Shared Motherhood could be right for you. Throughout the process, each partner will undergo different treatments. We understand that this is an extremely important process for you both and we will ensure that both partners are involved throughout.
What is involved for the partner who will be carrying the baby?
Whilst your partner's ovaries are being stimulated to produce eggs for collection and fertilisation, we will prepare your womb lining, so it is ready to meet the embryo.
Once the eggs have been collected and grown to become embryos, your embryologist will select the best embryo(s) for transfer, and any remaining good-quality embryos can be frozen. Following the embryo transfer, we will book you in for a blood pregnancy test in approximately 2 weeks to find out if you are pregnant.
Your Guide
At Gateshead Fertility, we're with you every step of the way.
Getting Started
At the beginning of the process, you meet with both our Donor Coordinator and a Fertility Consultant to discuss your journey. We will conduct a fertility assessment to best inform us how to tailor a treatment plan specific to you as a couple. This may include hormone assessments, tubal patency tests, and blood tests. You will be guided through the process by our experienced team who will explain your treatment plan, legal parenthood, ordering donor sperm, and any other aspect you would like to discuss.
The Procedure
Both you and your partner will have treatment cycles in tandem. The partner undergoing egg collection will have her ovaries stimulated as in standard IVF treatment. The partner receiving the embryo will have her womb prepared, ready to meet the embryo.
Partner Providing Eggs
Using fertility medications, we will stimulate your ovaries to produce multiple follicles. We will monitor the development of these follicles by arranging several ultrasound scans for you. Once the follicles reach an optimal size, we will ask you to administer a one-off 'trigger' injection which will mature the eggs within the follicles, ready for collection.
Partner Receiving Embryo
Once the eggs are retrieved, we will fertilise them using your chosen donor sperm and grow them for the next 3-5 days in our EmbryoScope incubator. We will have prepared your womb to be ready to receive the embryo and we will usually perform the transfer on day 5. We will then arrange a blood pregnancy test for you for approximately two weeks after to discover if you are pregnant.
What are our chances of success with Shared Motherhood?
The success rates of Shared Motherhood are very similar to the success rates of IVF, and they vary depending on the age of the egg provider. Generally, the younger the egg provider, the higher the success rates.
Given that those pursuing IVF through Shared Motherhood are less likely to have significant infertility issues, it is possible that the overall success rate is higher for those undergoing Shared Motherhood than those encountered by the general population.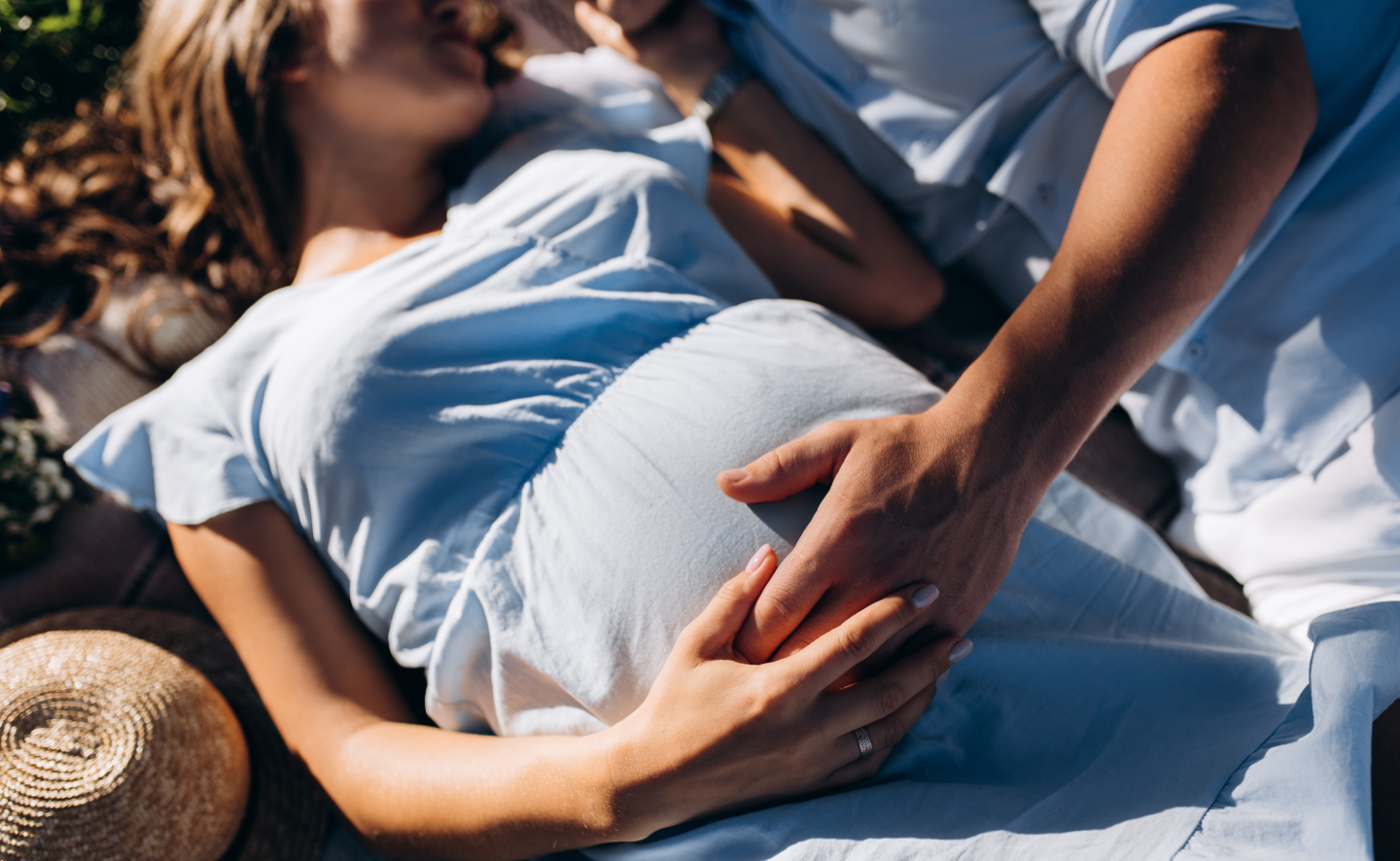 Prices starting from £5507.
Understanding treatment costs will help you to plan ahead.
Find Out More
FAQ's
Once you have provided consent for your chosen treatment, an invoice is generated from our finance team. This will arrive with you in the post and will provide detailed information on how you can make payment. Please note that your invoice must be paid before you start your treatment.
All new patients will require an Initial Consultation with one of our Fertility Consultants, currently charged at £259.  At this appointment the Consultant will take a full medical history and discuss relevant screening tests and investigations. 

You will have the opportunity to ask questions about the treatment that is recommended for you and you will be given an indication of the associated costs. 

If you decide to undergo treatment with us, then a detailed costed treatment plan will be drawn up according to your own individual needs and requirements.  This plan will be an estimate of the cost of the main elements of your treatment and will help you to plan and prepare.   
At Gateshead Fertility we work hard to ensure that pricing is transparent and patients are fully informed of the costs of treatment from the outset.

The cost of a fresh Shared Motherhood treatment cycle is £5,507 and includes the following:



– All blood tests
– Pre-treatment appointment with a fertility consultant
– Ultrasound monitoring for both partners
– Egg collection with nurse sedation
– Embryology and Andrology services, including ICSI, blastocyst culture, EmbryoGlue and EmbryoScope time lapse imaging
– Embryo transfer under ultrasound guidance
– Pregnancy Scans
– Follow up appointment
– Counselling
– Advice and support from our Donor Coordinator
– HFEA Fee

The cost of the following is NOT included:

– Medication: this can vary according to your needs, but you can expect the cost to be between £500 and £1200. 
– Donor Sperm
– Embryo freezing and storage
– Endometrial Scratch (if recommended)